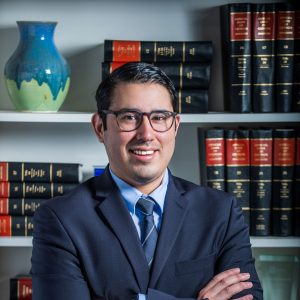 Gilbert is an Associate Attorney at Williams Teusink, LLC. Gilbert has been with the firm
since summer 2021 and specializes in litigation research and drafting pleadings.
Gilbert also assists clients with corporate reorganization and closings for commercial
real estate transactions, working closely with buyers and sellers in purchase
transactions and refinancing.
Gilbert earned his Juris Doctorate from Georgia State University-College of Law where
he graduated Cum Laude with the Highest Pro Bono and Public Service Distinction.
During law school, Gilbert was a mediator in the Fulton County Court Landlord-Tenant
Clinic and interned with the Pro Bono Office at Atlanta Legal Aid and the Department of
Housing and Urban Development. Prior to earning his law degree, Gilbert received a
Bachelor of Arts in History from the Texas A&M University – Corpus Christi and earned
a certificate in Urban and Regional Planning from the University of Texas at San
Antonio.
While he is not working, Gilbert enjoys hiking and jogging with his wife, Sarah, and
spending time exploring restaurants around Atlanta. Feel free to give him a restaurant
recommendation on your next consultation.