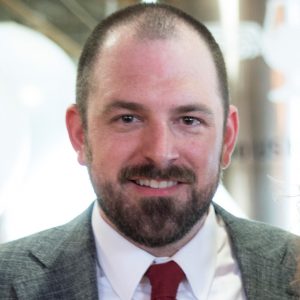 Ben focuses his practice on real estate transactions and litigation, as well as general business and corporate matters. Prior to becoming a lawyer, Ben spent nearly two decades with a national residential mortgage lender. This experience allowed him to grow intimately familiar with a wide range of real estate matters, from title and land use issues to lending concerns and government compliance. Ben is a member of the Atlanta Bar and is involved in several sections of the State Bar.
Ben earned his Juris Doctorate from Georgia State University College of Law. In law school, he served as the President of the Sports and Entertainment Law Society. Ben completed his undergraduate degree at Georgia State University while working full-time and graduated with a degree in political science and a minor in philosophy.
Along with his wife and dogs (Scarlett the standard poodle and Simon the shih tzu), Ben resides in Atlanta's Grant Park neighborhood. When he is not working, Ben enjoys hiking and camping for family time and riding his motorcycle for alone time. He is a voracious consumer of both live and recorded music, and Ben can generally be found wherever someone is playing a guitar, banging on a drum, or tapping on a piano.