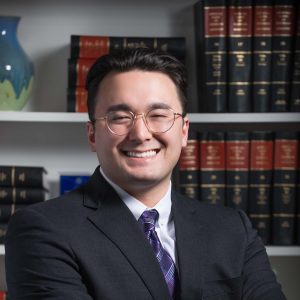 Apollo is an Associate Attorney focusing his practice on land use and development, transactional, corporate formation, non-profit entities, and environmental law.
Apollo earned his Juris Doctorate from Georgia State University College of Law. While in law school, Apollo interned with Georgia Pacific LLC and externed with The Coca-Cola Company. As a graduate research assistant and Urban Fellow, Apollo specialized in Native American treaty interpretation, non-profit formation, and natural disaster law. Prior to earning his law degree, Apollo received a Bachelor of Science in International Affairs from the Georgia Institute of Technology with a certificate in European Affairs, while also completing a semester aboard as part of the European Union Study Abroad Program.
A native of Forsyth County, Apollo still lives there today with his Siberian husky, Shira. In his off-time, Apollo enjoys gardening, snowboarding, and supporting Atlanta's professional sports franchises and Georgia Tech Athletics.